Busan Night View Half Day Tour
1) Hwangnyeongsan Mountain -> 2) Gwangalli Beach & Gwangandaegyo Bridge -> 3) Haeundae Marine City
Busan's skyline view is absolutely gorgeous and the best of all cities in Korea. Enjoy the stunning views from 3 different locations and viewpoints with this itinerary.
Hwangnyeongsan Mountain
Hwangnyeongsan Mountain is located in the heart of Busan and offers spectacular views of the city. There are 3 different observatories you can view the city skyline from.
Gwangalli Beach & Gwangandaegyo Bridge
Gwangandaegyo Bridge stretches 7.4 kilometers through Busan. At night the bridge is lit up beautifully. You can get a great view of the bridge from Gwangalli Beach.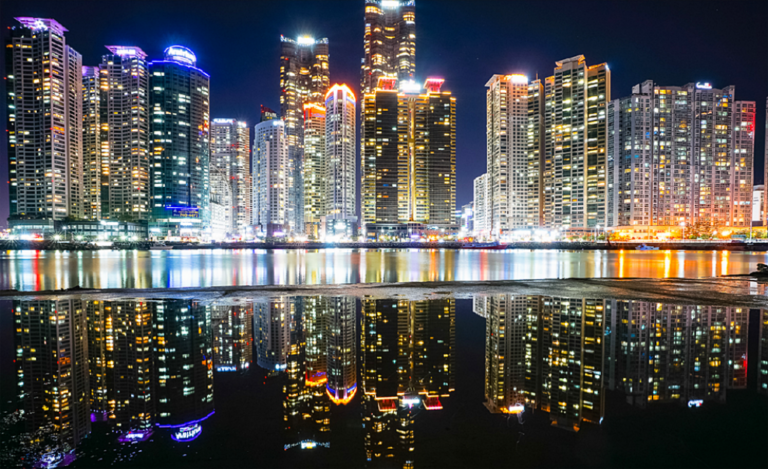 Busan Marine City
Marine City is a high end residential area located in Haeundae Beach, Busan. The luxury buildings light up the night sky and reflect off the water beautifully .